P2E games aren't theoretically challenging; they are just video games that allow players to make money while playing. Players receive crypto or nonfungible tokens (NFTs) while advancing throughout the games. Then, one can generate decentralised tokens by selling these digital assets on marketplaces and cryptocurrency exchanges. That's why we created another top 3 of P2E games to play right now!
Today we want to share another top 3 P2E games to play right now, and we recommend you try them out.
Axie Infinity
Developed by Sky Mavis, this game is available to play and download on mobile devices, including Android and iOS phones. The game is about creations called "Axies" players of the game can collect these pets and battle, breed, collect, raise, and build kingdoms for their Axies (similar to the Pokémon concept). The game has an in-game economy where players can buy, sell, and trade resources they earn in the game.
How to join and play: First, create an account on the website and pay the start costs. Players can earn an Ethereum-based in-game cryptocurrency, and Axie Infinity allows users to cash out their tokens every fourteen days.
The Sandbox
Designed by Animoca Games, it's a Minecraft-like game. The Sandbox is a virtual world where players can build, own, and monetise their gaming experiences in the Ethereum blockchain. Users can upload, publish, and sell their NFT works on the NFT marketplace managed by The Sandbox. To provide decentralised storage, creations are first uploaded into the IPFS network and then registered on the blockchain to establish ownership. Once done, the creations convert into assets that may be sold by posting an initial sale offer on the market, where buyers can buy them. To play, go to their website and sign up!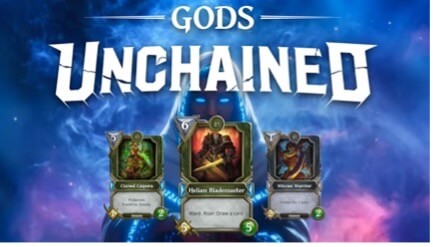 Gods Unchained
Gods Unchained is an unrestricted tactical card game that uses Immutable X and NFTs on the Ethereum Blockchain to give players actual ownership of their in-game items. The game focuses on competitive play, so players must strategically outmanoeuvre their opponents by creating decks that can counter various tactics. Players in Gods Unchained fully control all their digital possessions, allowing them to exchange, sell, and utilise their cards however they see fit (just as they would if they were real, tangible cards). Developed by the Australian company Immutable, the game is accessible via God Unchained's website.
Our team at Appelink can create P2E games as well! Contact us today to make one for your company or discover the possibilities of crypto gaming. 🎮