A lot has happened in the last year: The expansion of several Ethereum competitors such as Solana and Avalanche, technical innovations like the Ethereum merge, and the growth of the NFT market. It was a pivotal year for NFTs. There were a lot of headlines about their record prices, which forced many investors to reconsider their investment principles and strategies regarding this new type of asset. It is predicted that there are nearly 300 million crypto owners worldwide and this number is expected to rise to 1 billion by the end of 2022. As you can see, cryptocurrency is more topical than ever. Following this, we created a list of the most significant trends happening right now around the NFT and cryptocurrency world. Let's go!
DeFi powers more use cases:
 The concept essentially involves traditional financial transactions taking place on the blockchain. The use of smart contracts usually makes transactions possible. These do not require any financial intermediaries at all. The project has only just begun. DeFi transactions typically range from traditional lending to the creation of derivatives. The Total Value Locked (TVL) is a measure of the total worth of cryptocurrencies, TVL has reached almost $2 billion, an increase from $400 million in the previous two years.
Yield farming is one of the most famous DeFi applications in recent times. It is very similar to digital banking because it involves lending crypto assets to other platforms in return for interest or new cryptocurrencies. The largest Yield Farming DeFi platform is probably Compound. It allows users to deposit cryptocurrencies into a pool and, in return, receive a redeemable token representing a share of that pool. The platform acts as a central clearing house for crypto-based loans. Decentralised exchanges (DEXs) also became popular in the last years. Crypto owners can thus trade directly without an intermediary. The monthly trading volume on DEXs is increasing rapidly. Most of the volume is taken up by the two largest decentralised crypto exchanges: Uniswap and Sushiwap. The market leader with just over 50% of the total trading volume is Uniswap. It is a decentralised trading protocol for Ethereum.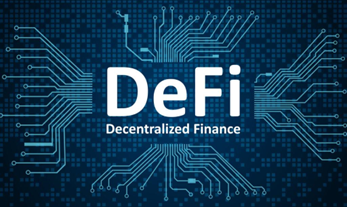 NFTs tokenise everything:
 These tokens represent digital claims to a unique digital or physical item or asset. Because of the enormous rise in the last few years, they are pretty much sure to become a large part of the crypto landscape in the future. Fungible tokens can be traded. However, they do not automatically represent a claim to an asset. Most NFTs are created on the ETH blockchain and have embedded smart contracts describing the digital or physical product they represent. The market's overall size is complex, and only by looking at the individual NFT platforms can we get an overview. Especially in the art world, the use of NFT is increasing. For example, SuperRare has sold $4 million worth of tokenised artwork monthly. The increasing use in this field is because NFT technology solves the copyright issue that plagued the digital art community.
The market for decentralised applications expands:
Decentralised applications (DApps) are software applications that run on a distributed peer-to-peer network. The market for this is enormous. 45% of these applications run on the Ethereum blockchain and perform some DeFi functionality. 95% of the DApp transaction volume takes place on DeFi Ethereum apps. This corresponds to about 2000 DApps running on the Ethereum blockchain. Besides Ethereum, platforms such as EOS and TRON also are growing. There are estimated to be 750 DApps on these. EOS is smaller than the dominant platform Ethereum but addresses some issues with the Ethereum blockchain. For example, EOS has abolished transaction fees and improved transaction speed. Due to the improvements, the EOS platform grew faster than others.
Institutional acceptance of the Crypto Ecosystem:
Unlike some before, some large institutions, especially in the asset management industry, are actively providing capital to the crypto world. Major financial services providers are making it easier for consumers to trade cryptocurrencies. Crypto trading is now also available on Paypal and Venmo.Data from Paypal showed that users who bought cryptocurrencies through the Paypal app logged in twice as often as before Paypal allowed such transactions.
Stablecoins and CBDCs altering the crypto ecosystem:
Tether is the most popular stablecoin, and although there are some legal issues, this concept is expanding fast. But one must not forget to mention that about half are Tether accounts. Stablecoins suit DeFi applications well due to their relative price stability. Many believe that the proliferation of stablecoins could usher in an era of unregulated speculation with unstable private currencies. Central banks are trying to stay ahead of the curve by issuing their digital currencies. A study showed that out of 66 central banks, 80% are currently working on central bank digital currencies projects.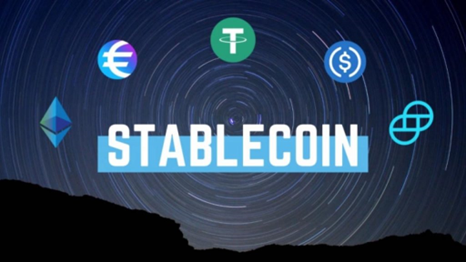 Regulation is unavoidable:
In 2020, Ripple was accused of offering about $1.3 billion worth of unregistered securities when it sold much of its cryptocurrency XRP to the public. This put their XRP coin at risk. 2021 was the year of increasing regulatory clarity in the crypto market. Legal questions about the nature of cryptocurrencies themselves have continued to confound regulators. Many hoped the first exchange-traded fund for cryptocurrencies would be launched in the financial markets. It has been officially confirmed that regulations are being worked on to enable the marketing and trading of cryptocurrency ETFs. So far, these changes have been prevented by crypto experts.
If you're interested in another hot topic regarding cryptocurrency, check out this article about the recent Ethereum merge.
At appetite creative we can help you and your company develop in this area: We can develop great websites and play-to-earn games, we offer a company market zone and we can also help you to create your own NFT collection.
Have we aroused your interest? Then contact us HERE.
We have been selected as one of the Top Responsive Web Design Companies by DesignRush. Go and check it out!