The world's first store with physical manifestations of Non-Fungible Tokens (NFTs) is set to open in Dubai, delighting art and cryptocurrency enthusiasts. Located in the bustling city centre of Dubai, this store, called the "Mint Collectibles", will offer physical representations of NFTs in the form of videos and even 3D sculptures based on digital art.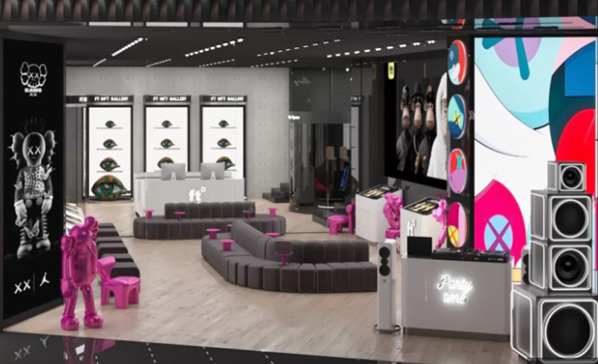 NFTs have been gaining momentum over the last few months, and Mint Collectibles will be the first physical store to offer them. It will offer a variety of physical representations of digital tokens, including CryptoCollectable memorabilia such as figurines, lanyards and dolls. All items will be based on popular digital collectables from up-and-coming blockchain-based social gaming platforms, allowing enthusiasts to push their passion for collecting one step further. The store will also feature rare art pieces from established digital artists that are minted and registered as NFTs on the blockchain. The store will offer exclusive digital art pieces from international digital artists like Beeple, who just made headlines after selling all of his digital artwork at auction for a staggering $69 million.
Mint Collectibles is capitalizing on the new craze surrounding NFTs by offering a physical representation of them. With this launch, it is clear that NFTs are here to stay and will tap into more mainstream audiences other than hardcore crypto enthusiasts. The world's first store with physical manifestations of NFTs puts a much-needed face to the blockchain product and will surely delight art and cryptocurrency enthusiasts alike.
Contact us HERE if you also would like to join the crypto world!
Check out our blog post for more News.